---
Quickly Find The Pitch On Any Roof
With this simple to use digital pitch gauge, you can determine the pitch of any roof. No calibration necessary. No need to carry another tool with you, with this app, you'll always have a digital roof pitch finder on you.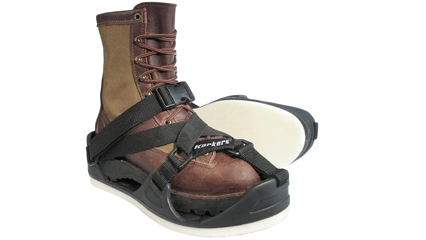 With a pair of Korkers TuffTrax 3-in-1 Overshoe Cleat for Work Boots - Adaptable Traction for Roofing Work.
Rubber sole
Heel measures approximately 3 inches"
3-in-1 system for ultimate versatility, traction, and performance. Meets the needs of any job surface and application. Soft foam outsole included.
APPLICATION: With the included Soft Foam sole installed, excels on metal roof surfaces.
CUSTOMIZABLE: Fast and easy industrial hook and loop interchangeable sole system to adapt traction as needed for different work environment. Medium density and spiked rubber soles sold separately.
EASY AND SECURE FIT: Quick release buckle and strap system get you in and out quickly. Molded rubber walls at toe, heel, and side provide secure fit.
DURABLE: Best in all day protection and slip resistance. Extremely durable in heavy work conditions.
No need to convert back and forth between imperial and metric. We show both degrees and #/12 at the same time.
Know Your Location
With our location setting, you will always know what pitch belongs to what address. Turn on our location service and get your current address on the "pitch-ures" you take.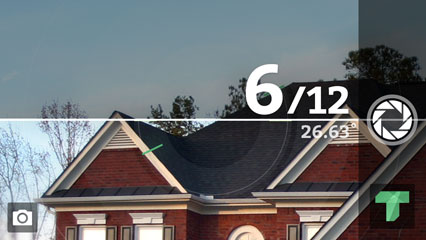 ---